No matter the size of your company, a cybersecurity audit is essential. The digital transformation currently being experienced in the business sector, driven by the vertiginous evolution of information technologies, leads us to a horizon of changes that we did not imagine a few years ago.
But at the same time, cybersecurity becomes an essential pillar in the daily operation of companies connected to the network. Besides, in the current context that is being lived, there are multitudes of people who are teleworking and, therefore, connected at the same time.
This situation has intensified attacks by cybercriminals in times of pandemic, and this requires organizations to strengthen their cybersecurity to prevent attacks.
Cybersecurity specialists like Cytelligence can not only review your equipment, antivirus, and monitoring the network, but can also carry out cybersecurity audits that will prevent future security breaches, as well as the weak points of your company.
To know what is the best we can do in these cases, the pertinent thing is to know everything that you should not overlook in a cybersecurity audit.
What Should a Cybersecurity Audit Have?
To carry out a cybersecurity audit, you must follow these steps:
Know the services and systems to be audited.
Verify the degree to which the company complies with quality standards.
Identify all the devices and operating systems of the company.
Analyze the programs that are in use.
Check for vulnerabilities.
Establish an improvement plan with specific measures.
Implement a development and improvement plan as a result of the audit.
Something very important to keep in mind is that, over the coming years, you will not only carry out a single audit, but you will have to do several. Ideally, cybersecurity audits should be done every six months. This way, you will be able to detect weak points that may have arisen.
Phases of a Cybersecurity Audit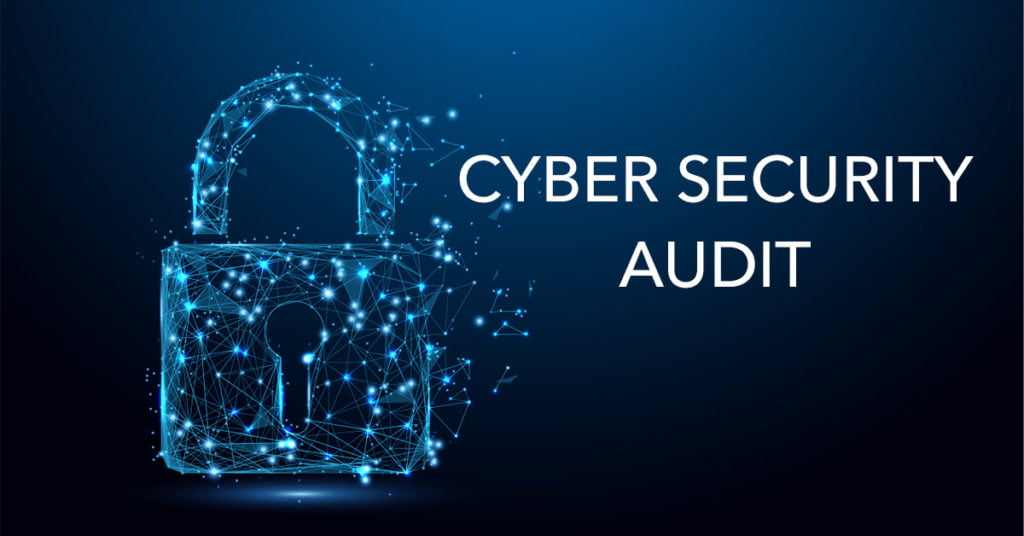 A complete cybersecurity audit includes different audits of your company's technological infrastructure.
Web Audit
It is about knowing the degree of security of the web server and the page.
Are you vulnerable to an attack that installs a virus and spreads every time someone enters? Do you have the HTTPS indicator that indicates that you are on a secure server? Have you blocked all the back doors and known bugs of the CMS?
Code Audit
It is a quality test on the code of the computer applications used in the company, whether they have been developed by third parties or in-house. Thus, we can detect vulnerabilities.
Ethical Hacking
Ethical hacking is the simulation of one or more types of cyberattacks and the use of hacking techniques to determine the degree of exposure of our company to these attacks.
Social Engineering
Do your workers know the risks of opening an attachment of an unknown origin? Are you familiar with phishing or terms like malware or malware?
Many attacks have a high dose of social engineering behind to make a malicious email pass a legitimate email.
Password Audit
Still today, many users and workers write down their passwords in a notebook or use weak passwords (1234 is still the most used). A hacker can discover a weak password in seconds, and knowing the degree of vulnerability of the same will help us improve its security
Network Audit
Making a map of the organization or company network and how it connects to the internet is a first step in knowing how cybercriminals can attack our network. After this measurement, it will be time to update the firmware of mobile devices, computer operating systems, and renewal of obsolete equipment, implementation of security systems such as Firewalls, WLAN, WPA2, VPNs …